One More Tool In Your Chest: IT Certification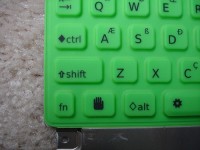 There are many programs that offer certificate programs and degrees online. They range from general studies to certification in computer science,
online study courses
to support attendance in a traditional university, and even Master's Degrees. The main point of contention is that you can only learn so much from a book. To really grasp a concept that prepares you for working in the field is to actually have some interaction with classmates and hands on instruction.
When the
Network Learning Institute
was founded, it was tailored to that very concern. Application of the knowledge gained online and through correspondence has little value if one can't "transform those facts into useful application-level knowledge that you can rely on day-in, day-out."
The Institute was developed with top CCIE® and MCSE certified professionals, so you can be assured that you won't be learning anything superfluous or irrelevant. Courses and certifications include
CISCO
, Microsoft and Ethical Hacking. While it doesn't replace a Bachelor's Degree in some cases, it enhances the degree you have to help you get a real world job, and also rates your skills. Some individuals without a degree are using the certifications to get a step up in their field. Where a company may downsize and shed its administrative staff, an administrative assistant who can set up or maintain the company's computer network or can write or fix programs because infinitely more indispensable.
If you have recently become unemployed and can't decide where to turn, a certification may help you reenter the workforce armed with valuable skills.
Labels: computers, IT, technology