1970s Wide, Fat Ties! (plus one from the 1960s)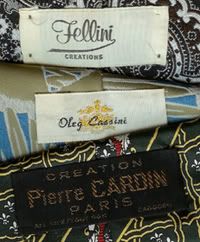 I just listed the last of our wide, designer ties.
There has been a growing interest in the wild, colorful ties of the late 60s through the 70s both in fashion and budding collector interest. Get on the ground floor with some of the best examples....most designer labels like Pierre Cardin Creation (silk!), and Oleg Cassini before they licensed their names to death and still had a hand in the designs. Also Schiaparelli, Louis Feraud, Cerruti, Kanner's and More!

They are listed in one large lot of 17, and I am willing to accept the consequences of whatever fate would have the auction end at, though they are worth many times more than the starting bid.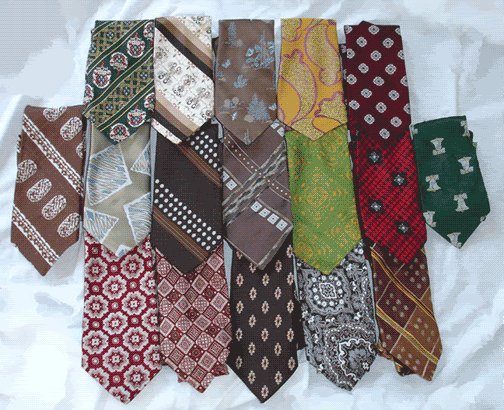 Click HERE to teleport to the auction...ending in 5 short days! That means Thursday.
Okay...I spoke a mistruth. These are not all the wide ties of this era. I do have ONE more but I am saving it. Perhaps for Posterity? Now I bet you are dying to see it!