A Retro Pad c 1970
The last posts on platform shoes have put us in a temporarily 70s mood...

For those of you who love the 70s - here is a great house. Built in exactly 1970, not much has changed decorwise, aside from the living room lamps. It would be great for someone who wants to film something set in the 70s, or just likes to surround themselves in their favorite decade - if that happens to be the 70s! Just bring your bean bag chair!
Not too many times do I see a home that...with only the most minor alterations...makes you wonder if you just stepped out of a time machine. So, I thought I would share it. Note the relation the textiles (carpet, upholstery) have to fashions that were current at the time. Sometimes there is a slight lag - where furniture, etc, is a year or two behind when it appears in clothing at least at the general consumer level. What do you think the correlation is in this case?

Enough "academics"...let's take a look inside!!!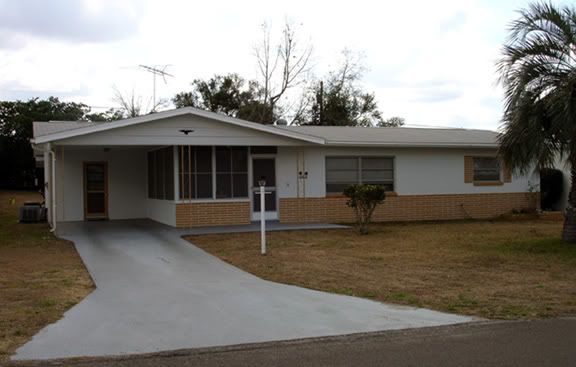 Fondue, anyone?
Can't you just imagine some hipsters chatting
over some sterno-flamed melted cheese?
And don't forget all the compliments
on the gold shag rug!

"Sunshine Day!"
A florida room IN Florida.

I can just picture a young gent in a butterfly collar coming
to pick up his date, while dad in his loosened wide poly tie
and rolled up shirt sleeves gives him the once over!


By the way...the best part is that it's for sale!
If this floats your boat for your next home or a great little secret getaway , drop us a line for the lowdown! It is located in an undiscovered nook of sunny florida!

Labels: 1970s